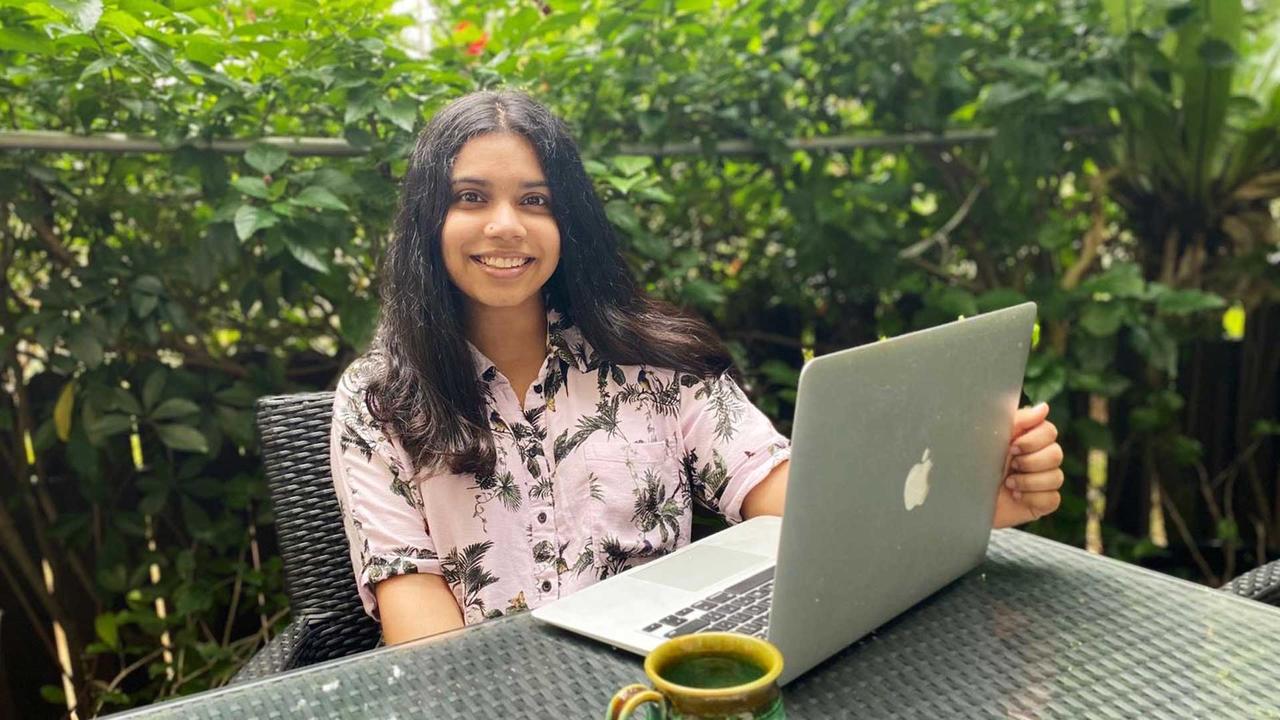 Finding the Hidden Good When Summer Internship Plans Change
When Aditi Abhayakumar '21 found that her summer internship in Japan working at a mental health organization had been canceled due to the COVID-19 pandemic, she turned to the Wellesley alumnae network to help find work she could do from her home in Singapore.
Abhayakumar got in touch with Jiezhen Wu '13, whom she had met at a Wellesley reunion and Chinese New Year celebration when she was in high school; they had stayed in touch via Facebook. Wu is the former executive director at The Hidden Good, a media and content creation organization dedicated to promoting good news in Singapore, and helped Abhayakumar land an internship there.
Career Education offered funding for the remote internship through the Signature Internship program and the Elisabeth Luce Moore '24 Internships in Asia fund.
Since early June, Abhayakumar has been a project executive at The Hidden Good, where she is working on redesigning the website; worked with business analytics and marketing; organized mental wellness webinars with mental health professionals, talk-show style, on Facebook Live; and curated content for the SG Cares app, run by the organization and the Singaporean government, which features articles about important causes and encourages readers to donate and volunteer.
"My major in neuroscience has helped, and I'm a very analytical person, but [neuroscience and women's and gender studies] are not entirely unrelated. That's the beauty of a liberal arts education."

Aditi Abhayakumar '21
"It's a really efficient way for people to give back to the community," Abhayakumar said of the app. "There's so much negativity in the world, and also in our community here in Singapore, so we want to highlight the good and shed light on important causes."
Abhayakumar has also featured in  two conversational podcasts for the platform Now Talk, one  about frontline workers during the pandemic, including health care professionals and migrant workers, and the other on the Black Lives Matter movement and race relations in Singapore. "I'm the only intern who's currently studying in the U.S.," Abhayakumar noted, "so it was really interesting to share that perspective."
Abhayakumar said the pandemic has given her the space to consider what work she wants to do going forward. "This time when we're all at home and have so much time to think about what we want to do has been good for me," she said. "I pay so much more attention to why I'm doing the things I'm doing, and that's helped me realize that I am interested in the more business and marketing sides of things."
Abhayakumar will complete the fall semester remotely from Singapore and is on track to graduate in the spring with a major in neuroscience and a minor in women's and gender studies. She's often asked why she's involved with The Hidden Good, as a neuroscience major, and she has explained that her interests vary widely. "My major in neuroscience has helped, and I'm a very analytical person," she said. "But the fields are not entirely unrelated. That's the beauty of a liberal arts education."