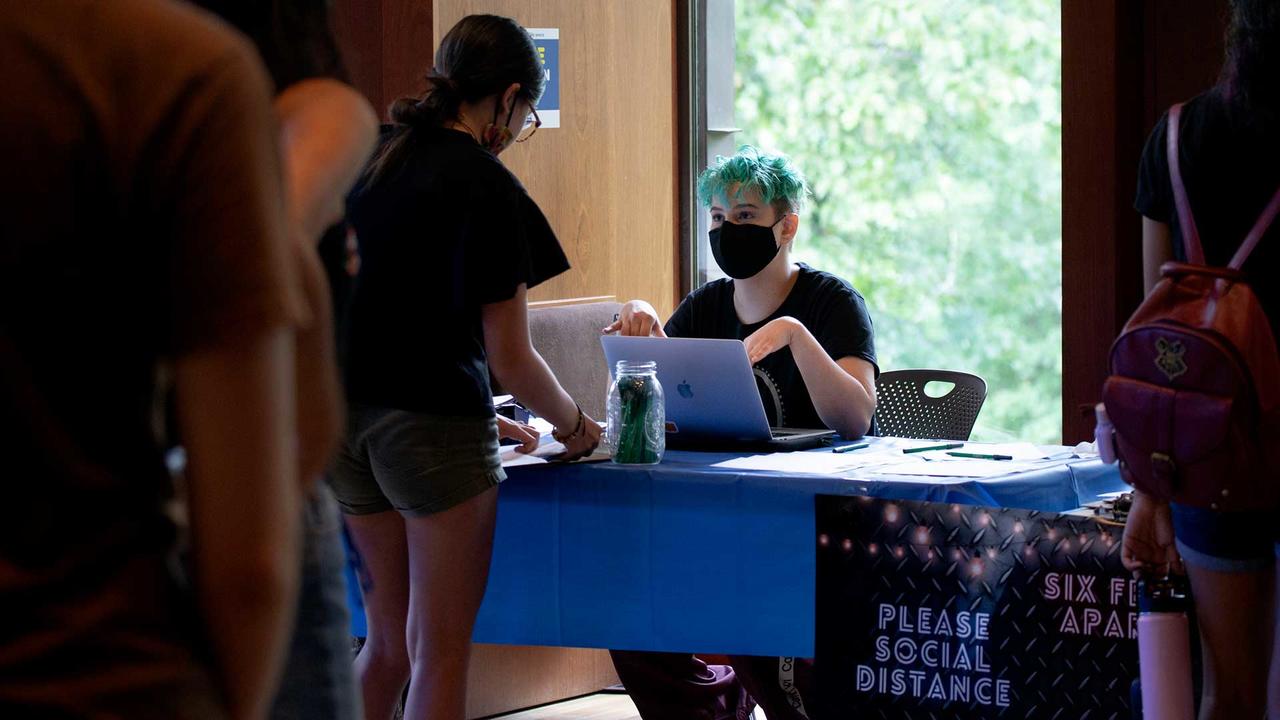 Inspired by John Lewis, Wellesley Student Works to Educate Voters
Teran Chapis '22 remembers clearly when her life direction changed. It was June 2016, and she was with her mother in their Connecticut home watching footage of Rep. John Lewis of Georgia staging a sit-in on the floor of the U.S. House of Representatives. This was in the aftermath of the Pulse nightclub shooting in Orlando, Fla., where 49 people were killed, and the representatives were demanding the House hold a vote on gun control legislation. While it was widely covered by the media, the sit-in did not achieve its aims in the House, but it had a direct impact on Chapis.
At the time, Chapis was planning to become a robotics programmer. She was on her high school's robotics team, but she didn't love math, and the programming was becoming more math-focused and complicated. She was already considering a change when she watched the sit-in. "John Lewis finished everything for me when he did a sit-in on the floor of the House for gun control," Chapis said. "That night was the night I decided that I was not going to be programming robots."
Chapis is a political science major and chair of the Wellesley College Government Committee for Political and Legislative Awareness (CPLA), which encourages political engagement on campus. In spring 2020, her plan was to spend the summer studying in South Korea—a lifelong dream. She was accepted at Yonsei University in Seoul and received a scholarship from Wellesley to attend. When COVID-19 canceled her plans,  she was devastated. "I had worked so hard," she said. "Every hoop I had jumped through, and I still couldn't go."
She expected to spend the summer at home in Connecticut, maybe working remotely for some political campaigns, or with the NAACP. Maybe simply helping in her mom's garden. She was unsure. When Wellesley shared the Hive Internship Projects, an effort through Career Education to help students find short-term virtual internship opportunities, Chapis perused the website, not expecting to find any internships based in politics or policy work. "And then toward the bottom was Informed Georgians for Justice," she said. "And I was like, wait, I think this is it. This is perfect. This is everything I want to do."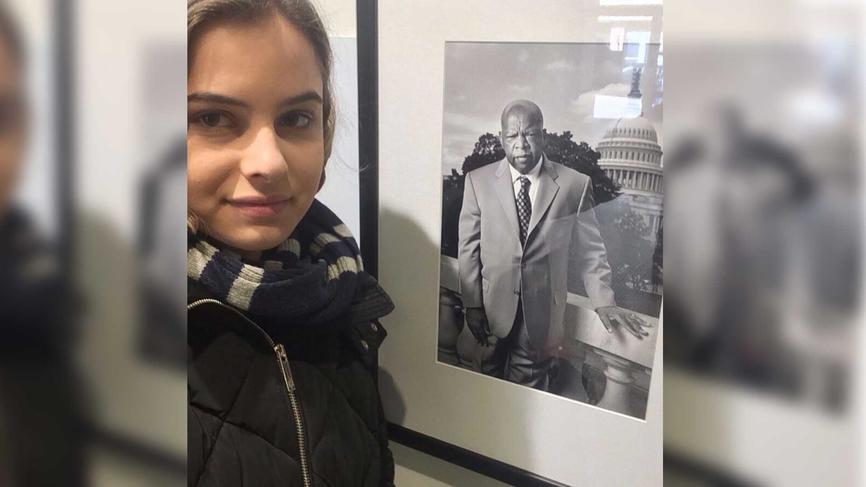 Informed Georgians for Justice (IGJ) is a nonpartisan organization started by Alex Joseph '10, in partnership with the Georgia NAACP, that educates Georgians about criminal justice issues in their state. When Joseph learned that many Wellesley students'summer internships had been canceled because of COVID-19, she worked with staff at Career Education to write an internship job description and posted it to Hive.
Joseph said Chapis' application to IGJ blew her away. "It was obvious that Teran was passionate about politics and community organizing," Joseph said. She was impressed by the knowledge Chapis demonstrated about IGJ and her ideas for improving the organization and its social media presence.
In her first week, Chapis was calling candidates for sheriff, reminding them to return questionnaires the organization had sent them to ask about their stances on various criminal justice issues in advance of a primary. She was persistent in that outreach—posting on candidates' Facebook pages, sending them messages. "A lot of them didn't want to get back to us, no matter how much we reached out to them," she said.
Chapis, who deleted her own Twitter account the day after John Lewis died (she only had it so she could follow him), jumped into creating a Twitter presence for the IGJ and persuading Georgia organizations, news organizations, and criminal justice organizations to follow it. She did the same on Facebook, getting groups to share and reshare IGJ information.
"She fearlessly reached out to much larger and more established nonprofits and asked these organizations to feature our organization on their website or social media pages, or promote our project in some other way," Joseph said. "I was so impressed with her enthusiasm."
Chapis is grateful for the people she connected with while interning for IGJ, one of whom reached out to her just hours before John Lewis died on July 17. The head of the Georgia NAACP called to ask if she wanted to do policy research with him over the next six months, and then help propose policy with lobbyists in Georgia. Being offered the opportunity just before she learned of Rep. Lewis' death felt like divine intervention to her. "It was like God was telling me, your whole world is about to come crashing down in a few hours, but I'm showing you the way right now."
Reflecting on how her summer plans changed due to the pandemic, she says, "I'm not saying I wish COVID had happened, but I do think that God can turn bad things into good things or put you in the right place at the right time."
She'll continue working with the Georgia NAACP, on top of the work she's doing with CPLA, in an effort to get Wellesley students engaged with voting and political action.
Her experience with IGJ has inspired her to adjust her course plans for the semester: "I just signed up for a politics of crime class at Wellesley in the fall because of this. Like, I'm actually changing what I want to study because of this opportunity." Though she was disappointed not to go to Korea, Chapis said, "I honestly would have rather stayed home this summer and worked for Informed Georgians for Justice."