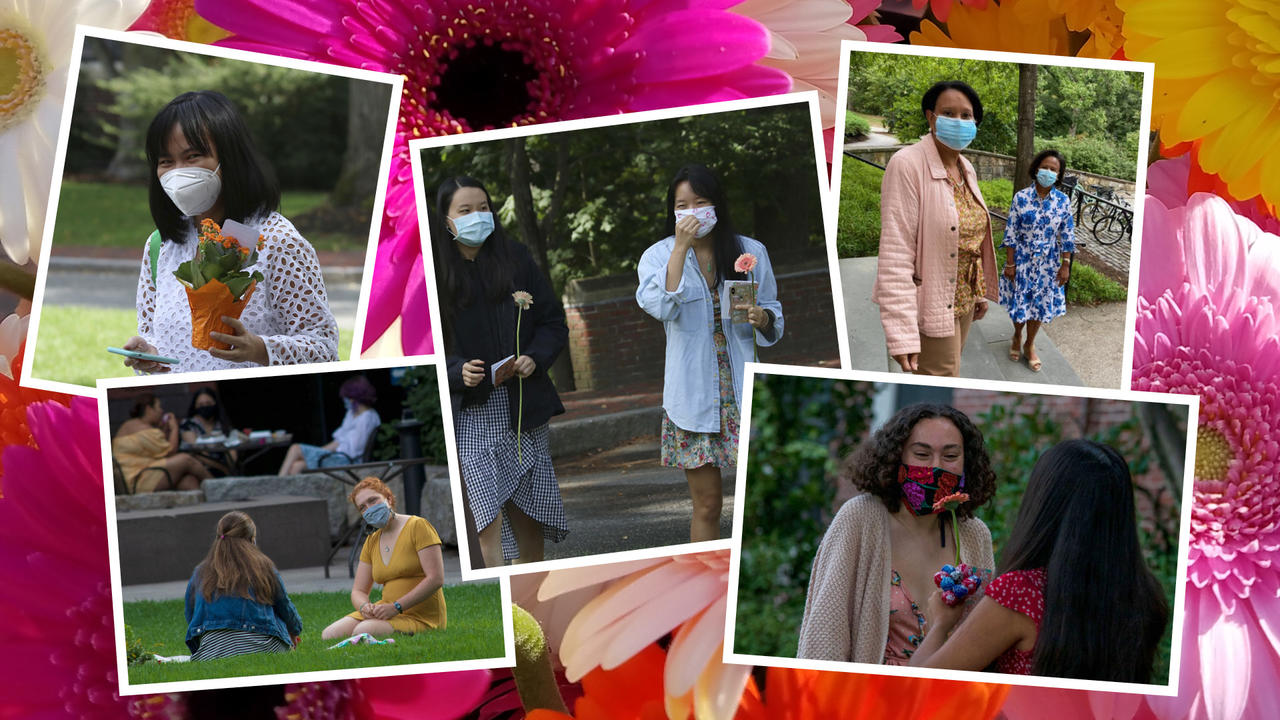 A Tradition That Transcends: Wellesley Celebrates 145th Flower Sunday
Flower Sunday looked very different this year—no big groups or gathering in the Houghton Chapel—but the spirit of the day carried on, as the community adapts its time-honored traditions to life during COVID-19. 
Traditionally, "bigs" deliver bouquets of flowers to their "littles;" this year the Office of Religious and Spiritual Life delivered flowers to dorms where they were distributed individually. In lieu of large group gatherings at the Chapel and the Multifaith Center, on-campus students took advantage of the beautiful September weather and had outdoor, physically distanced, small group gatherings and one-on-one picnics with their sibs. Students enjoyed a special floral-inspired brunch menu, which included edible flowers. President Johnson and Dean Horton also made a surprise appearance to greet students and join in celebrating the beginning of the year.