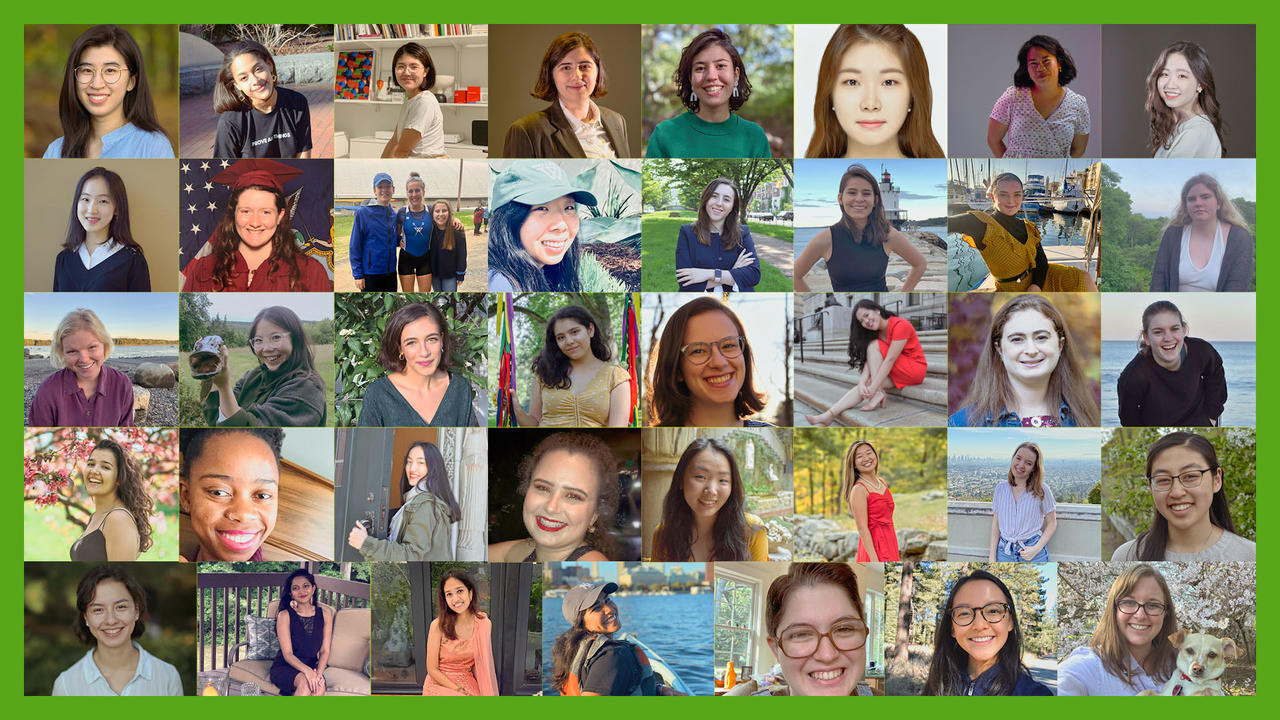 Wellesley Celebrates December Graduates Virtually
More than 200 friends, family, faculty, and staff logged onto Zoom on December 2 to celebrate approximately 51 students graduating this month. In her remarks to the students, President Paula A. Johnson, appearing from her home, said, "December finishers, you are exceptional. You reached the same goal as previous classes, but you have done so during a pandemic. Take a moment to let that sink in. You have achieved something remarkable, during this unprecedented time, and that is a testament to your fierce love of learning and to your resilience."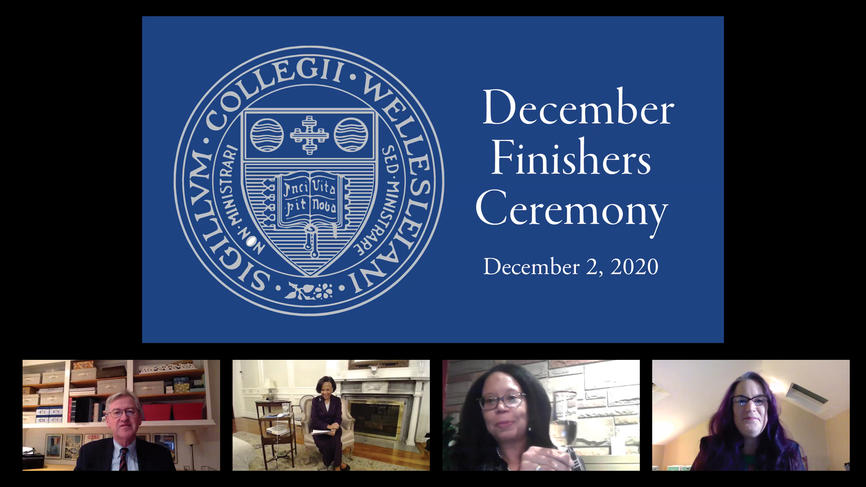 In addition to Johnson, Alison Black, class of 2021 dean, class co-presidents Katie Christoph '21 and Shreya Parjan '21, Provost Andrew Shennan, Dean of Students Sheilah Horton, and Leilani Stacy '18, young alumnae director of the Wellesley College Alumnae Association Board, all offered their best wishes to the graduates.
Parjan suggested that as they plan their next moves, they should take time to celebrate all that is unexpected. Christoph added, "We should all be using these moments to show ourselves grace, outside of the rigid borders of our planners. Your greatest moments at Wellesley likely weren't meticulously planned out at all. They happen in those little moments in between."
"So thank you for being a part of our unexpected moments," Parjan said.
Horton said the Wellesley community is richer thanks to the students' engagement and leadership. She encouraged attendees to raise a glass to toast the graduates, and to them she said, "May the knowledge and skills that you learned, and the Wellesley bonds of friendship and mentorship, help you to continue to grow in your commitment to social justice, to personal wellness, and to making a difference in the world."