Helping Admitted Students Connect As They Make Their Final College Decision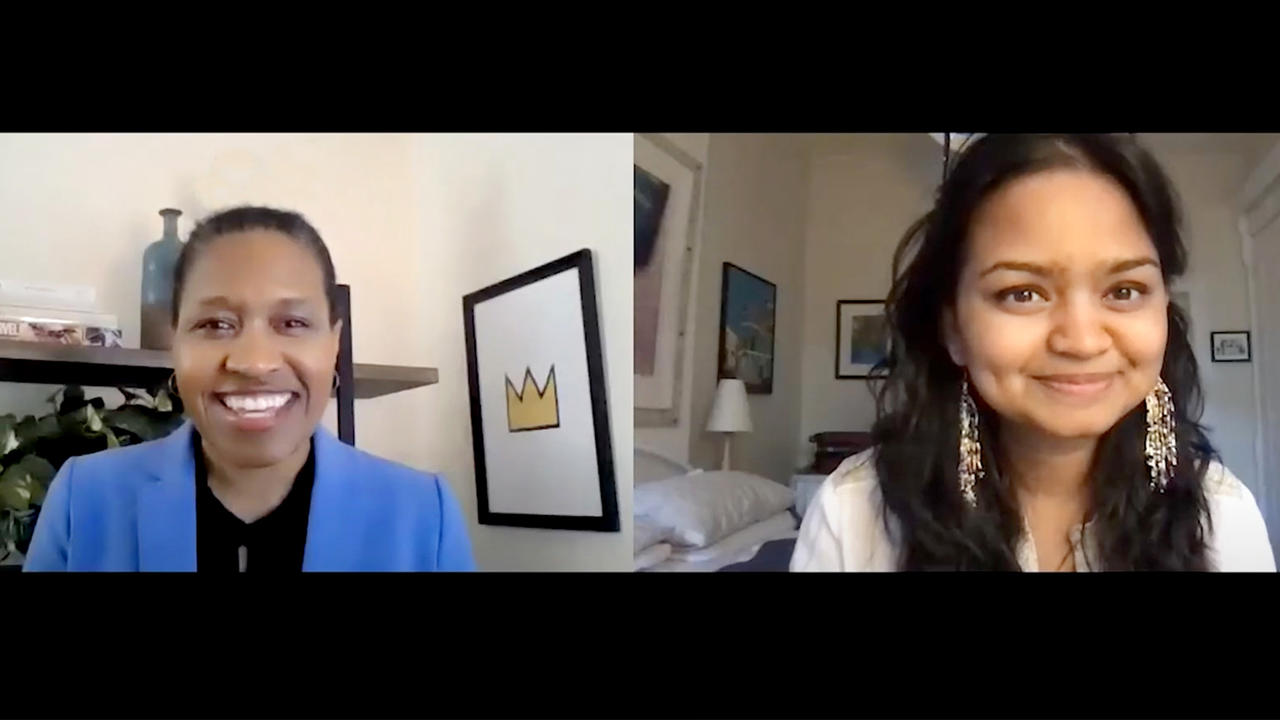 How does Wellesley accommodate prospective students during a global pandemic, when they can't visit the campus? As much as possible, the College brings the students, faculty, and staff to them—through Zoom, of course.
For students admitted to the class of 2025, the Office of Admission and Financial Aid developed programming with the theme of "THRIVE!," covering topics such as "A Day in the Life," "That Residential Life," "Understanding Your Financial Aid Package," and "An Alum Story Watch Party," as well as faculty lectures including "The Rich Cultural Diversity of Morocco's Cuisine" and "Inside the Biochemistry Laboratory."
What we're offering doesn't exactly replace that late-night talk in Lulu when a student stays overnight on campus, but it's the closest we can come to that authentic interaction and for them to see the true Wellesley.

Jess Ricker, Dean of Admission
"The admission team embraced the pandemic as an opportunity to pause and reflect upon the circumstances prospective students were facing in doing a college search amid the dual pandemic of COVID-19 and racial injustice," said Jess Ricker, dean of admission. "How could we transcend devices and reach students, and in doing so, share what truly mattered to them? How could we convey the authentic Wellesley experience to an even broader audience, including students who wouldn't have been able to visit campus even before the pandemic?" 
Ricker said surveys have shown them that prospective students really appreciate opportunities to engage informally with current students and faculty. Their events have been well-attended and well-received.
Pamela Cortés Ortiz, community director of Tower Court, hosted a virtual program called "Welcome to the Residential Life." Her energy and enthusiasm came through the screen as she played music from her phone, danced, and made small talk while waiting for participants to join. 
The webinar drew around 153 participants, who asked questions and talked with panelists including Karen Alvarez '21 and Caroline Alt '21, co-house presidents of Tower Court; Vita Solorio-Fielder '21, house president of Shafer Hall; Angelia Liu '21, house president of Stone-Davis; Karishma Gottfried '23, resident advisor for Stone-Davis; and Alex Swerdloff '22, resident advisor for Severance Hall.
Prospective students asked about living arrangements for first-years, how to get involved in residential life, and leadership at Wellesley. Alvarez talked about her first year at Wellesley and how she connected with her roommate and her house president (HP). They encouraged her to become an orientation leader as a step toward leadership. "My RAs and my HPs showed me that I belonged. That I could be a leader like them," she said.
After the open panel, the prospective students joined breakout rooms to chat directly with current students about their Wellesley experience.
"We're deeply grateful to all the current students, campus partners, and alums who shared their time and insights for our programming," Ricker said. "What we're offering doesn't exactly replace that late-night talk in Lulu when a student stays overnight on campus, but it's the closest we can come to that authentic interaction and for them to see the true Wellesley."