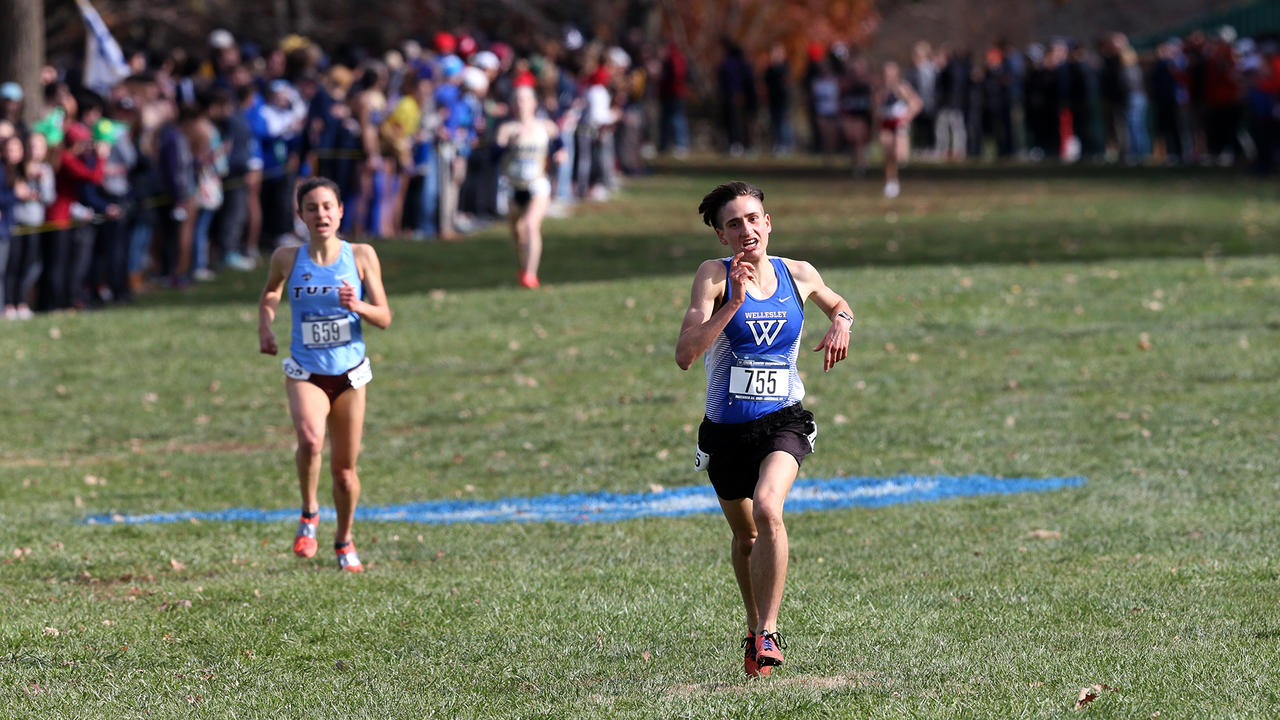 An Exciting Sprint to the End at NCAA Championships for Cross Country
The Wellesley cross country team was surprised to qualify for the NCAA Championships this year. "We definitely didn't start out the season anticipating making it this far," said Maya Bradbury '22, one of the seven Wellesley runners who participated in the November 20 race. 
The national cross country championships give the fastest Division III runners and teams in the U.S. a chance to compete against each other in the most significant race of the season. Wellesley's cross country team last made it to nationals in 2015.
The team members were excited as they looked forward to the competition. "This is a huge deal for us," said Ari Marks '22 ahead of the race. "We're looking to have a tough race and get out and compete hard. We want to do our best and finish the season strong."
Our team did amazingly, and it was so fun to be a part of the experience.

Maddie Carrington '24
The team certainly did finish the season strong. At the championships, all seven members of the Blue earned personal records, and Marks finished second in the 6 kilometer race with a time of 20:28. The race itself was very fast. Claire Anderson '23 recalls the runners starting at "basically a sprint, because people were so excited." Yet despite the intense and speedy conditions, Anderson said, it was "probably the most fun I've ever had at a cross country race." Maddie Carrington '24 said she felt enthusiastic as she stood at the starting line: "I wasn't really nervous at all, and our team had a very happy energy."
"Our team did amazingly, and it was so fun to be a part of the experience," said Carrington. "I was just honored I got to go and race." 
The team celebrated its success at the finish line. "Once I finished, I was so ecstatic to find out that Ari placed second," Anderson said. There was "lots of jumping up and down." 
The cross country team had already had an incredible season leading up to this triumph. Wellesley placed second at the NEWMAC cross country championships, which the College hosted, and Marks won every race she competed in during the regular season.
All these successes came after more than a year without competition due to the pandemic. As Marks put it, "It's really exciting to actually be able to compete again, just to be filled with adrenaline and that excitement of really getting to push yourself to a whole new level." 
Additional reporting provided by Cheryl Minde '24.