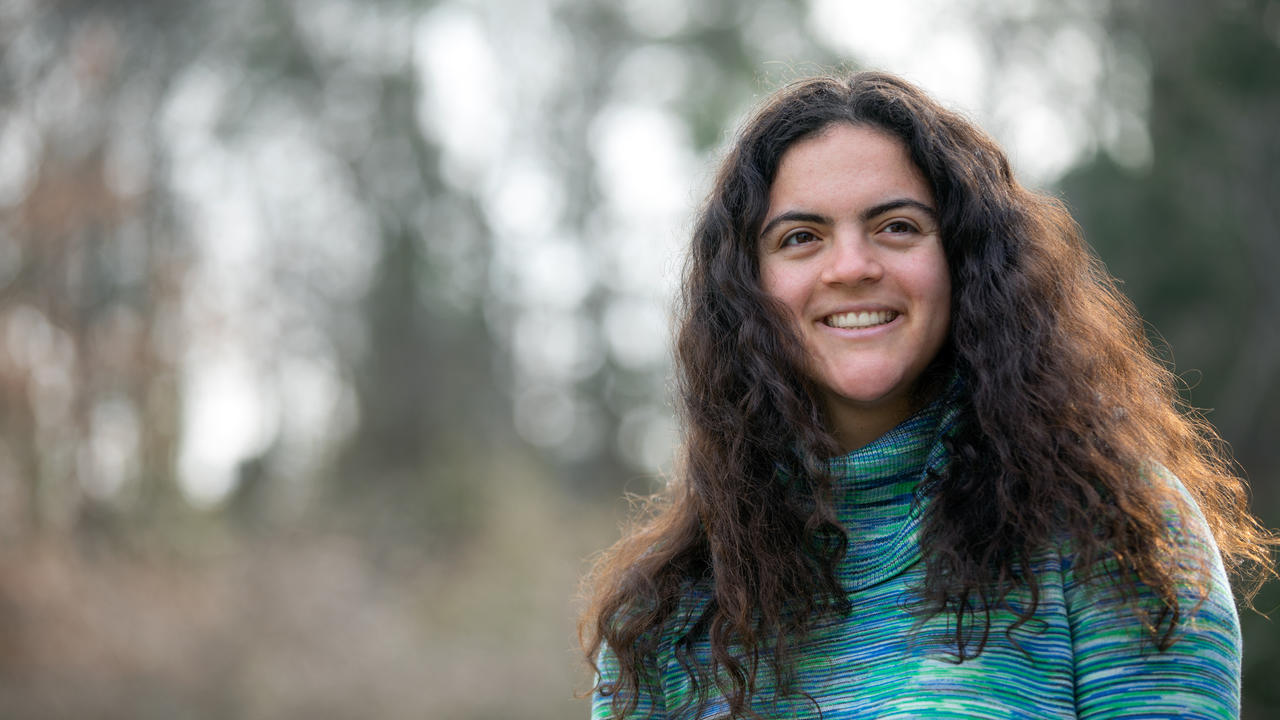 Early Decision at Age 11: Macy Lipkin's '23 Journey to Wellesley
Macy Lipkin '23 has been thinking about Wellesley for a long, long time. "My sixth grade science teacher went to Wellesley—Cindy Krol '02—and I practically wanted to be her, so naturally I decided when I was 11 that I was going to come here, too," she says.
Lipkin, a peace and justice studies major, grew up in nearby Framingham, Mass., and confesses that she "kind of made some appearances on campus throughout the years."
When Hurricane Sandy canceled her public school classes but Wellesley stayed in session, she and her mother drove to campus for a look. "It happened to be Tanner Tuesday, so I came to Tanner."
She made another foray onto campus to attend an open house for high school juniors—though she was only in eighth grade. "I went to this theater class, and the professor was like, 'OK, so you're all juniors,' and I was, like, 'This is awkward,'" she remembers. Later on, her mother was talking to Joy St. John, dean of admission and financial aid, at the luncheon, who said, "Oh, you're the mom of the eighth grader!"
In high school, Lipkin did consider other places. "I almost interviewed at Scripps because I hate the cold. But in the end, it was Wellesley," she says.
This is an excerpt from an article by Catherine O'Neill Grace that appears in the winter 2022 issue of "Wellesley" magazine. Read the full story on the "Wellesley" magazine website.