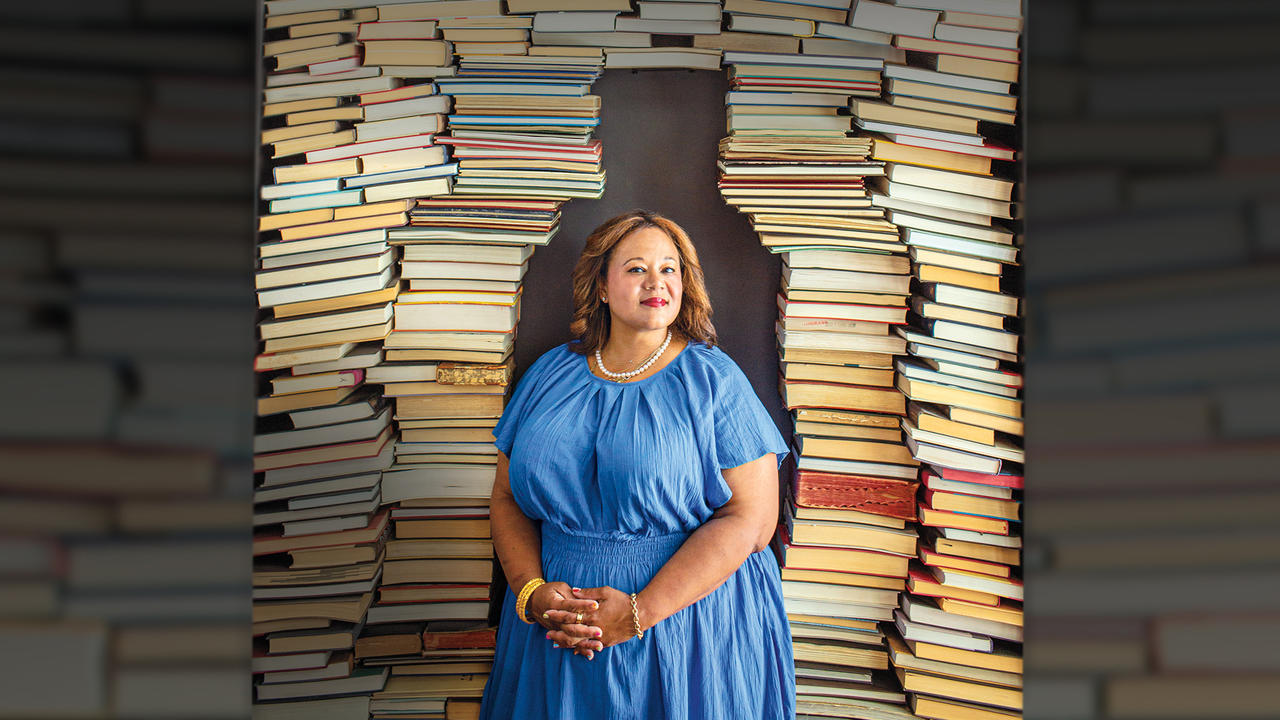 So You Want to Write a Book
When Jasmine Guillory '97 decided to try her hand at writing, she approached it like a Wellesley student. "I had a little idea for a novel," she says. "I jotted down an outline, because I was a history major. I started everything from a written outline."
At the time, she was practicing law in California, her home state, after earning her J.D. at Stanford Law School and working in Washington, D.C., for a while. But something was missing.
"I was working at a job that I didn't really love," Guillory says. "I had been out of school for a while, and I didn't feel like I was learning anything new. I didn't really have any kind of creative outlet."
That first romance book idea she outlined didn't fly. "I got a lot of very encouraging rejections, which were lovely, but also were still rejections," Guillory says. But she stuck to it, keeping a spreadsheet with her daily word count while completing The Wedding Date. Finally, she found an enthusiastic agent who sold it as part of a two-book deal to Penguin-Random House—and Guillory's romance with publishing took off. When The Wedding Date was published in January 2018, it got glowing reviews, and The Proposal, published in October that same year, spent five weeks on the New York Times bestseller list. By 2019, Guillory was able to leave her law firm and write full-time.
Five years after publication of The Wedding Date—whose protagonists are a Black lawyer and a white doctor who meet in an elevator during a power outage—Guillory has eight books in print that together have sold in excess of a million copies. Her books celebrate the beauty, successes, and challenges of professional Black women like herself, and they have unabashedly happy endings. Yet despite her breakthrough success, Guillory told The Wellesley News in an interview, "the publishing industry has a lot of work to do in how they publish women of color and how they … give more book deals to women of color."
Guillory attributes her books' popularity to the fact that people love fun stories—and particularly loved them during the pandemic. (Sales of romance novels boomed in 2020.)
"Especially after college, you get this idea that you should only be reading important things, right? But after a while, you're like, 'Oh, reading can be fun,'" she says. "Yes, reading nonfiction and deep literary fiction is great. I read a lot of that, too. But sometimes you just want to relax into a story that makes you laugh and makes you have hope for the world. These past few years have been a time when people needed to hold onto love and community and friendship and fun."
This is an excerpt from a story by Catherine O'Neill Grace that appears in the fall edition of "Wellesley" magazine. Read the full story on the magazine's website.