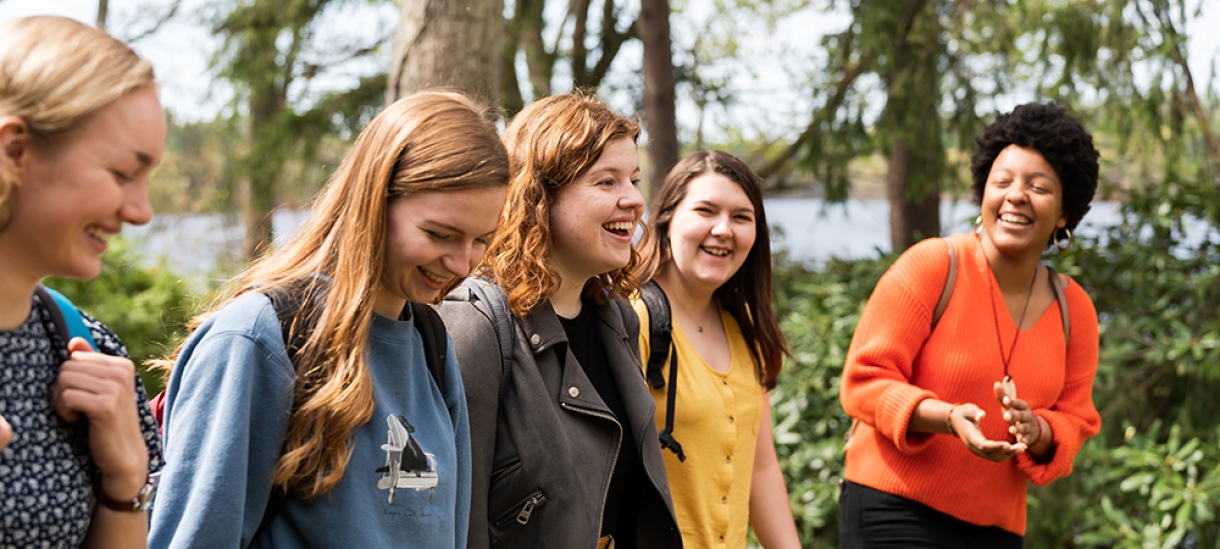 The Wellesley Fund
Impact of The Wellesley Fund
The lifeblood of the College, The Wellesley Fund serves as a bridge between long-term goals and the immediate, pressing needs of today. A necessary complement to endowment giving, The Wellesley Fund is fully dedicated to the present needs of the College. All unrestricted, annual gifts are expended in the same fiscal year in which they are received—providing budget relieving support to some of the most important areas on campus, including financial aid, academic support, maintenance of athletic fields, and student activities.  
Flexible, immediate, and far-reaching, your gift to The Wellesley Fund allows the College to direct your support to meet the greatest current needs on campus, touching every facet of the Wellesley experience and every Wellesley student. 
Alumnae Participation is Essential
Every alumna's gift, regardless of size, increases Wellesley's participation rate.
An important annual fund goal is to increase Wellesley's rate of alumnae participation (46 percent in fiscal year 2018). The entire Wellesley community benefits greatly when more alumnae give to Wellesley each year, because:
There is strength in numbers. In fiscal year 2018, gifts of $100 or less combined to total more than $538,070.
A high rate of participation reflects our alumnae's support of the College's mission and their desire to remain connected to Wellesley.
Publications like U.S. News and World Report consider alumnae participation when determining Wellesley's national college ranking each year (currently #3 in National Liberal Arts Colleges). These rankings heavily influence how third parties view Wellesley and affect the College's ability to secure grants from corporations and other organizations.
A high rate of participation adds value to every Wellesley College degree.