France's First Modern Novel Gets Its First Digital Bilingual Edition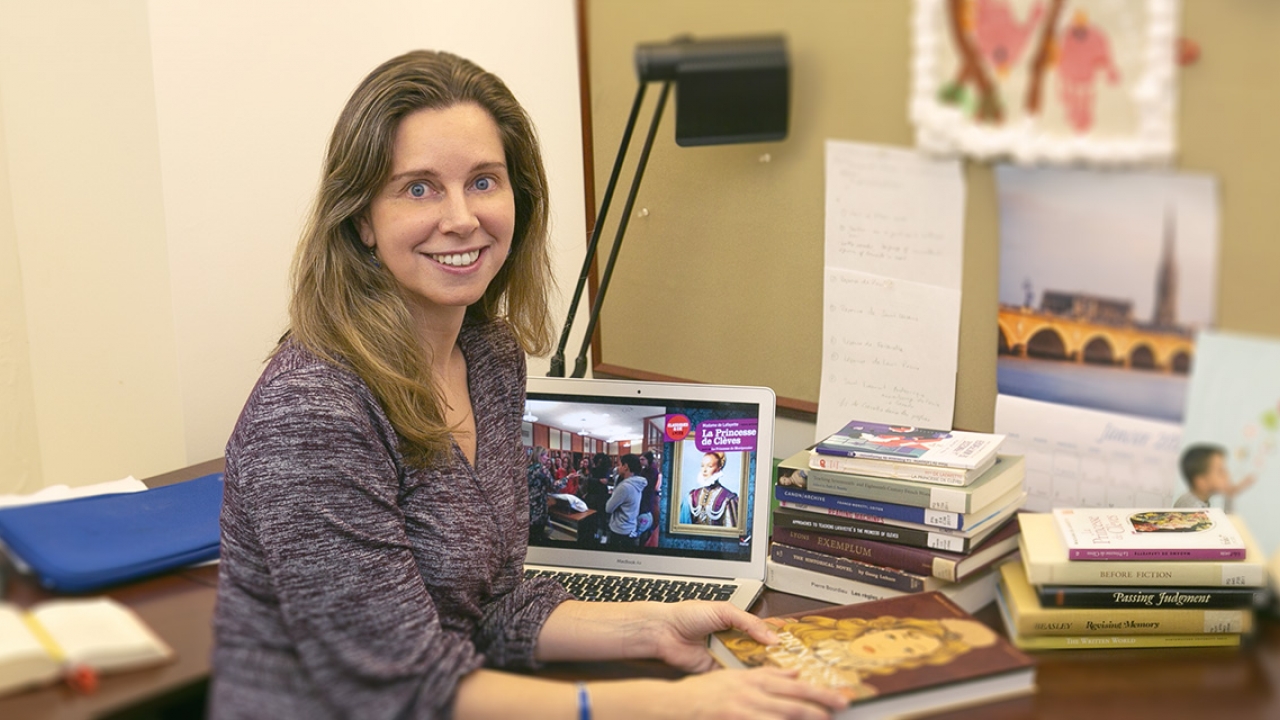 The Princess of Clèves by Madame de Lafayette is known as the "first modern French novel" because of its complex portrayal of character psychology and court politics, but it is not widely known to American audiences.
That's about to change thanks to Hélène Bilis, associate professor of French at Wellesley College, who recently received a $35,000 grant from the National Endowment for the Humanities towards a sabbatical dedicated to working on a digital edition of Lafayette's text, essential for understanding the history of the novel as a dominant genre and for studying female authorship in the early modern period.
Bilis, who was featured in the Boston Globe with six other NEH grant recipients from Massachusetts, shared her responses to questions from the Globe in an email. "Our edition will create an 'ecosystem' for the novel by providing the original French text and an English translation, with options to read the book either in a single language or in dual-language mode with facing-page translation and a bilingual audio-recording option," said Bilis, who is working with a team of three other French professors from liberal arts colleges, Jean-Vincent Blanchard (Swarthmore), David Harrison (Grinnell), and Hélène Visentin (Smith) on the project. Jenifer Bartle, digital library services librarian at Wellesley College, is the project manager and an essential collaborator as well. The project also benefitted from the support of the Wellesley College Blended Learning Initiative.
Bilis said that with the digital edition, the book will reach a wider audience and immerse students in the cultural and intellectual world of Madame de Lafayette. The edition will include links to images, maps, glossaries, and sound and video files, providing "immediate contact with period documents and contemporary debates related to the novel," she said, and it will allow students and teachers to discuss the nuances of 17th-century French as well as Madame de Lafayette's style of writing.
The NEH awarded $30.9 million to support 188 projects across the country to help use modern technology to preserve important works of art, literature, and history. Bilis called the grant a vote of confidence that reflects the NEH's "support for early modern, multilingual, and historically anchored projects, led by a scholar in a small liberal arts college, dedicated to undergraduate teaching. The affordances of digital tools will allow teachers such as myself to better reach 21st-century students."