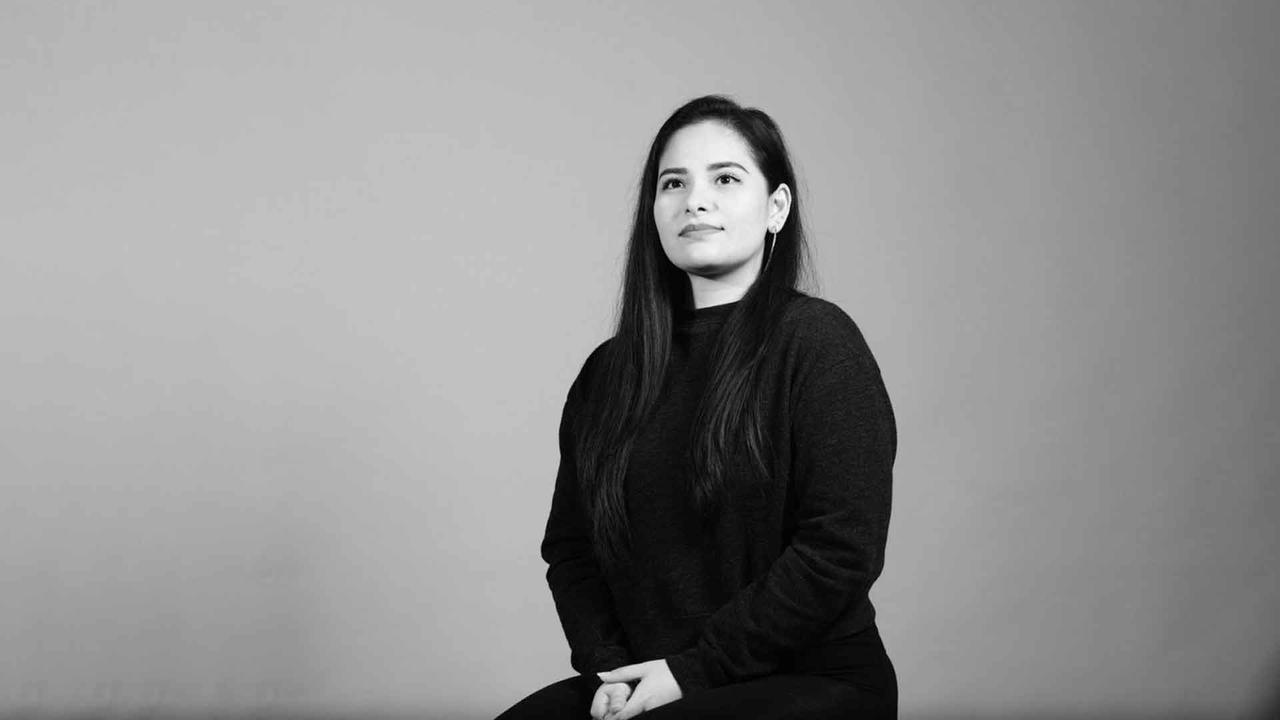 Alumna's Foundation Demystifies College Application Process
Long before she began the application process, Cielo Villa '12 knew she would need help—financial and tactical—to realize her dream of going to college. These days, she helps other aspiring college students through the nonprofit Road to Uni (RTU) Foundation, which she founded in 2018.
"Every student should feel confident when tackling the college application process," says Villa, who recently won a $200,000 David Prize to fund her work with RTU. "Lack of information, resources, and support should not be a barrier to higher education."
High school students, parents, and counselors anywhere in the U.S. can create a free account on the Road to Uni website, which gives them access to information and helpful resources related to the college admissions process. Students in New York City, where RTU is based, can also use the "chat with a college advisor" feature, which connects them directly with Villa.
Collecting, curating, and presenting accurate and useful information about scholarships, college prep programs, and other tools takes a lot of research, Villa said: "I Google a lot of things, educate myself through workshops, and establish relationships with college representatives." The foundation's YouTube channel features videos about specific aspects of the college application process, and its Spanish-language Facebook group, Camino a la Uni, provides similar information for Spanish-speaking students and parents. Villa also posts regularly on RTU's Instagram and Facebook pages to draw attention to programs and information specifically for undocumented students.
"Wellesley made me headstrong—a woman who knew that she wanted to minister, who knew what she was up against, and who was going to do it anyway."

Cielo Villa '12
After earning her degree in women's and gender studies from Wellesley, Villa worked as a college admissions advisor for private clients. She knew something about the process already: As a high school sophomore, she earned a spot in the Leadership Enterprise for a Diverse America (LEDA) scholars program. The nationwide program for high-achieving students from diverse backgrounds gave Villa critical access to information about colleges and scholarships, essay-writing help, and advanced classes, which helped smooth her eventual path to Wellesley. Villa knew that while many of her peers had the same potential she did, they lacked the benefits that LEDA provided. She wanted to help bridge that gap for other students, but didn't yet know how.
"Wellesley empowered me to the point that I feel that I can do anything and everything," she said, citing her gender studies classes as both eye-opening and inspiring. Villa had experimented with launching various educational companies, providing students with individualized tutoring and essay help. Road to Uni brings together much of her previous experience, combining a comprehensive online platform with personalized assistance.
This year, the COVID-19 pandemic has created even more demand for Villa's work, as some students have limited access to their school guidance counselors and other advisors. "I have a folder full of screenshots with the messages that students send me, thanking me for the information I provide on Instagram as well as the time I take to answer their questions," she said. "These messages are my fuel. Having teenagers reach out and express themselves so openly really makes everything I do worth it."
Villa's passion is to bring equity to college access, and she credits Wellesley with developing her determination and drive. "Wellesley made me headstrong—a woman who knew that she wanted to minister, who knew what she was up against, and who was going to do it anyway," she said. "My dream is for RTU to become the Khan Academy of college access—a powerhouse that will revolutionize college access for students, parents, and high school counselors by simply providing exactly what they each need."
Villa plans to create a database of career information for students, and she welcomes support from fellow Wellesley alumnae who are willing to share stories about their own paths to career success. Alums who want to help can reach Villa at roadtouni.cielo@gmail.com.