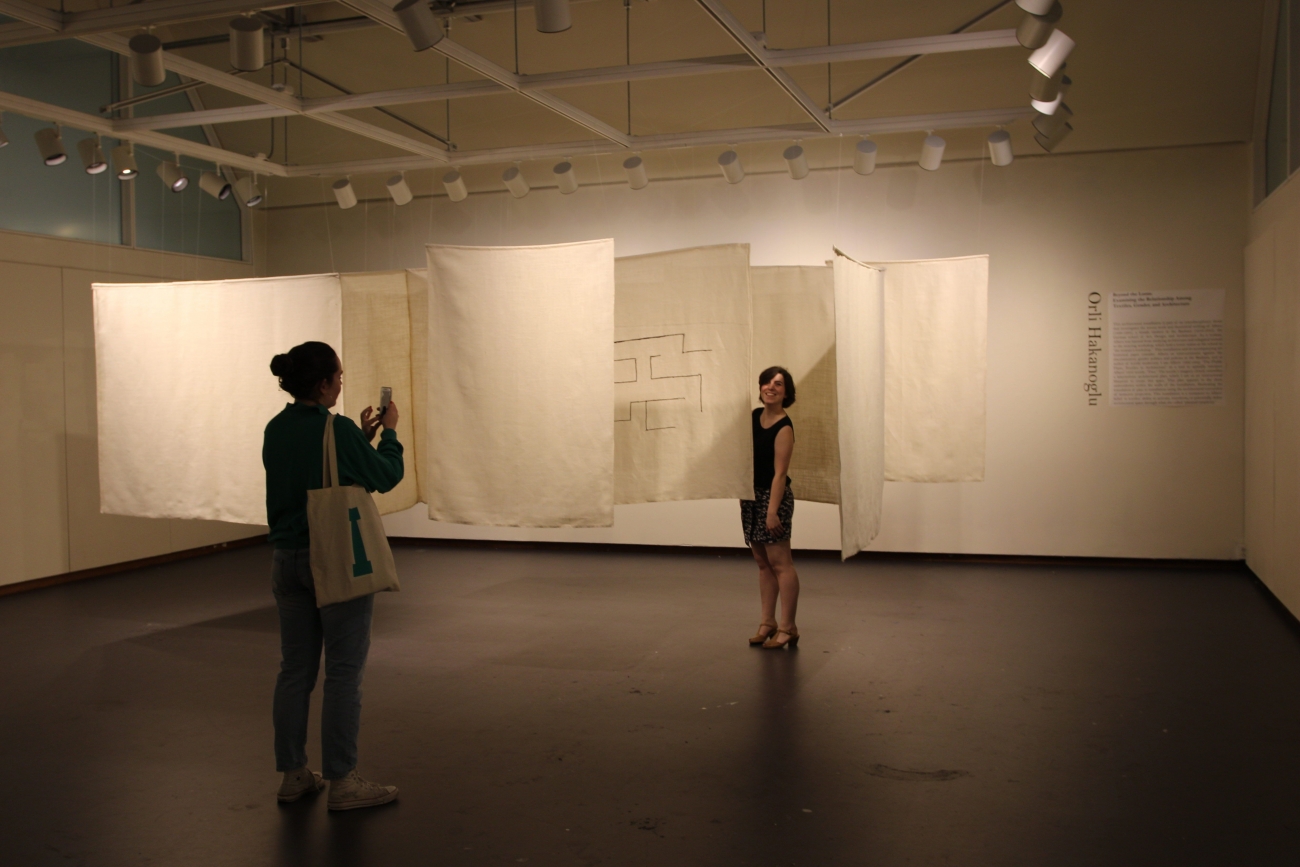 Photo by Wanwan Fei, work by Orli Hakanoglu, 2016
Students currently enrolled in Art Department classes have a number of opportunities and resources available to them. Access to world-class museums, incredible studio art spaces, our constantly evolving Art Library, free photo and video equipment rental, heavily discounted art paper, and so much more are available for students here at Wellesley. The Department supports or is otherwise involved with a variety of student organizations.
The Art Department regularly hosts events for students, including visiting artist or scholar lectures, film screenings, opportunities to hear from and speak with alumnae, gallery talks and exhibition receptions, studio art workshops, faculty meet-and-greets, and much more. These events are typically emailed to department majors and minors, and are frequently posted for all interested students to see on the Art Department Facebook page.
Follow the links in the sidebar on the right for information about courses, local museum memberships, and more!