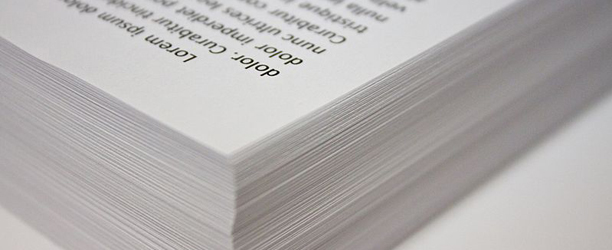 Offering an array of services to the College community - faculty, staff and students - the Copy Center is available for all your copy and quick printing needs.
UPDATE:
The Copy Center is available to service your copy and scan needs. 
We are currently undergoing remedial rain damage repairs and the Center is temporarily closed for walk-in services.  In the meantime, please email msantos3@wellesley.edu or submit jobs online .  You can also drop off scan projects and pick up completed copy work outside the Copy Center at marked locations.  We anticipate being open for walk-in customers on Monday, July 15th.
The Copy Center is managed by Miguel Santos of Collegiate Press with the support of a team of student employees.  Miguel can be reached at msantos3@wellesley.edu or (781) 283-2395.
On our website you will find important information for your copying needs as well as additional services including e-reserve, faxing, courier service and binding.  Whether you are working in an administrative office, preparing for lectures, printing posters or copying resumes and theses, the Copy Center will support you.
If you have any questions, go to the questions page, come visit us at Green Hall 151 or call us at (781) 283-2395.
To submit a request, click here: Online Request Form
Instructions and tips are available under our Online Request page.