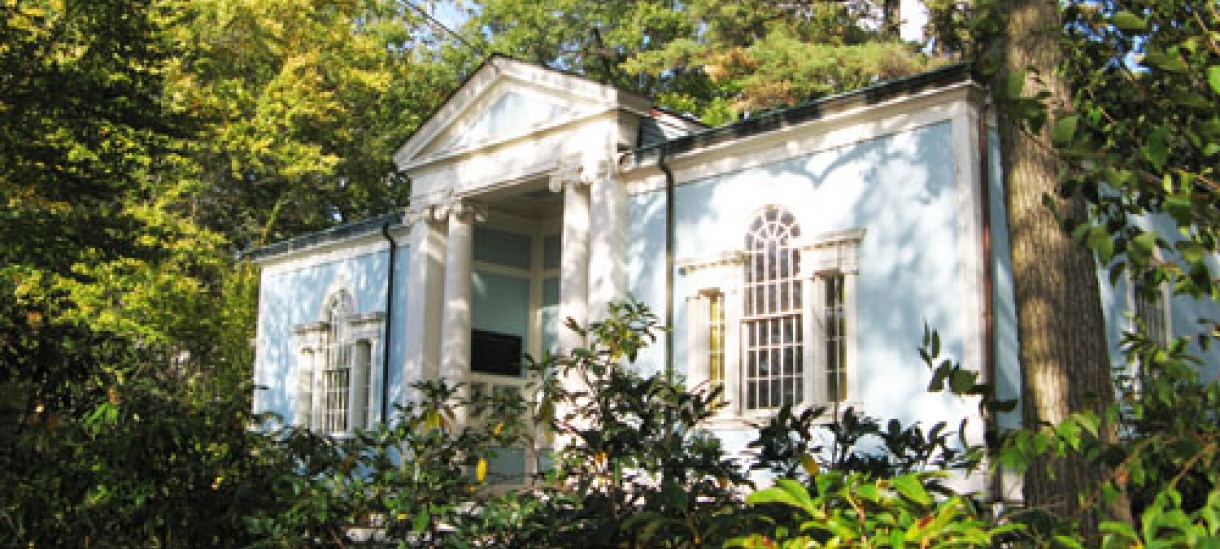 Events and Meetings at Slater International Center
Slater is a unique space with many functions. It houses the Office of International Student and Scholar Services and provides a place for members of the Wellesley international community. Slater is also a space used frequently for student organizations, faculty, and staff meetings, community events, cultural celebrations, lectures, and teas.
Upcoming events and programs at Slater International Center can be found on the College Event Calendar.
Reservation Policy
 
Planning an event for 2022-23
Slater International Center may be reserved by members of the Wellesley College community for college business or events with an international or multicultural focus. All reservation requests from faculty, staff, and students must be submitted through the College's 25Live Reservation System and will be reviewed in the order they are received. Please visit the Wellesley College Scheduling website for more information on how to submit your request. Scheduling FAQs can be found here.  
All reservation requests must be submitted along with a signed Slater International Center Acknowledgement of Policies & Guidelines form at least 2 weeks in advance. You will receive an email notification when your request is approved or denied. Requests will be approved if the space is available, if the request is for a Wellesley College meeting or event that occurs outside of regular business hours, and if the meeting is internationally or multiculturally focused. 
Reservation Guidelines
Slater International Center & Slater Patio are office spaces during normal business hours (Monday-Friday 8:30am-4:30pm) and must function as such during the office hours.

Due to the ongoing COVID-19 pandemic, all guests are encouraged to remain masked indoors when not eating.

Custodial Services are required for events that occur at night or on weekends, and that involve food. There is an associated fee for custodial services. The fee will be charged to the department budget number in the 25Live request, or that is associated with the student organization.
Any external vendor or outside guests must be approved by the College before coming to campus. 

The Slater International Center is swipe access only. The department or student organizer will be responsible for event access into the house. If the organizer requires building swipe access, they must contact the Program Coordinator prior to the event (xd100@wellesley.edu) Or, you can contact Wellesley Campus Police at 781.283.2121 to grant you early access.

Slater International Center has recently been renovated and original wood floors have been restored. To avoid damaging the floor, we ask that no furniture be moved. Unfortunately, external tables and chairs cannot be brought into Slater for events and meetings.

The person reserving the house is responsible for the strict enforcement of the Wellesley College alcohol policy. Students should refer to the Student Handbook, and faculty should refer to the Administrative Handbook for a more detailed explanation of the policy.

Slater is a shared space 24/7. During your event you will have full use of the upstairs area including: Kitchen, dining room, and living room. However, no doors will be locked or closed, as our international community will continue to have access to the lower level for study purposes and door access should be maintained at all times.

It is ultimately the responsibility of the person reserving Slater to leave the house in its original condition following the event, any damage incurred wil lbe held accountable to the individual, the department, or the student organization who reserved the event and may impact future house reservation requests. This includes the following expectations: 

Encourage attendees to wear masks indoors and to be mindful of physical distancing when possible

Collect any garbage and place in trash bins

Clean up and carry out any materials or event items

Wipe down counters and table surfaces; cleaning supplies are under the upstairs kitchen sink

Turn off any electrical or A/V equipment and return items back to their original place

Close and lock all windows and doors
Resources Inventory
Slater Center capacity: 80 maximum 
Slater Patio capacity: 20 maximum 
Dining Room: 1 large wooden tables (must remain in dining room) with 8 chairs, 2 x 6' folding tables, and 1 podium stand.
Living Room: 1 flat-screen TV, 2 stereo speakers with aux cord, 2 high top tables, 3 coffee tables, 2 couches, 1 loveseat, 8 large upholstered chairs.