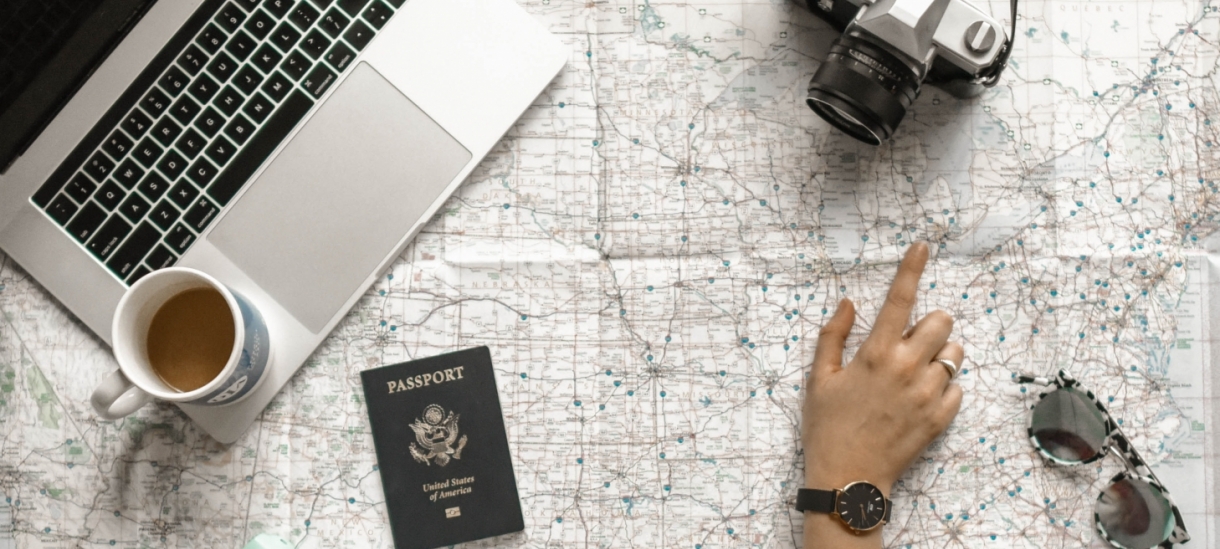 Travel
Travel Inside the U.S
It is recommended that international students carry photocopies of their Form I-20/Form DS-2019, and the biographical page of their passport with them during their stay in the Boston area. When traveling outside of the metropolitan area of Boston, it is advisable to carry original documents of the following:
Form I-20/DS-2019
Valid Passport
Visa (if applicable)
Travel and Return to the U.S.
Travel outside the U.S. is recommended only if you have all documents related to your immigration status in order prior to departure. These documents include:
Passport
You must carry a passport that will be valid for re-entry to the U.S. The passport should be valid for six months beyond the date of arrival in the United States.
Valid U.S. Visa Stamp (not applicable to Canadians)
Citizens of all countries except Canada are required to have a valid U.S. visa stamp in their passports to  reenter the U.S. You should use the appropriate visa related to your current activities.  Use of a "visitor" or "tourist" visa should not be used for re-entry into the U.S. during your program of study or you may jeopardize your student status. If your student visa will not be valid at the time of re-entry to the U.S., you will need to apply at a U.S. consulate or embassy for a new visa before your return. A list of U.S. consulates abroad can be found online. Please note that student visas cannot be renewed within the U.S. (see the Renewing a Visa section for more information).
Form I-20 or Form DS-2019 with a valid travel signature
The Form I-20/DS-2019 must be current and have a signature valid for travel and re-entry. F-1 travel signatures are valid for one year for current students and six months for students on Optional Practical Training (OPT).  J-1 travel signatures are valid for the entire period of stay, up to one year as indicated on the Form DS-2019. In order to obtain a travel signature, please come to Slater during walk-in hours with your most recent and original Form I-20/DS-2019, passport, and most recent Form I-94. If you cannot come to walk-in hours, please email Slater at slatercenter@wellesley.edu.
Proof of Financial Support
At the port of entry, proof of financial support may be requested. You should carry documents supporting the source and amount of financial support indicated on the Form I-20/DS-2019.