Our Staff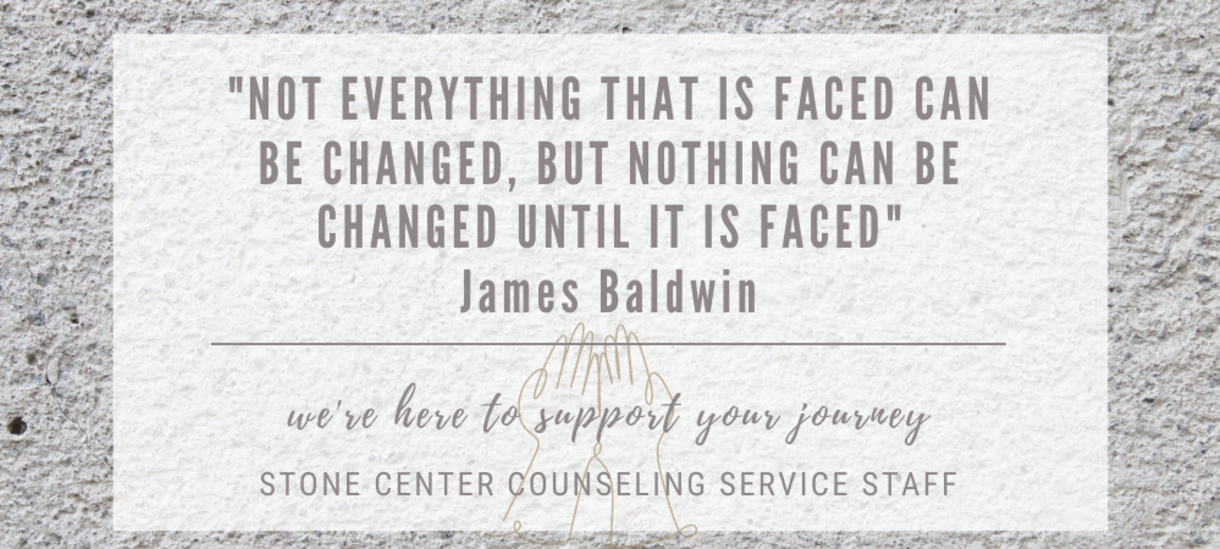 Core Staff
Robin Cook-Nobles, Ed.D., Director of the Counseling Service
Robin has been working at the College since 1986.  She has a particular interest in Black female development, in human development in general, and in a variety of ethnic/cultural issues and concerns.  She received her undergraduate degree from Boston College, her masters degree from Teachers College,Columbia University and her doctoral degree in Counseling Psychology from Boston University.  Previously, Robin has worked at the Boston University, and Howard University Counseling Services  She has taught the Psychology of Women at Wheelock College and has taught, Human Growth and Development, Cross-cultural Psychotherapy, and Group Psychotherapy at Antioch New England Graduate School.  Robin loves art and interior design and almost went to art school instead of Boston College as an undergrad. Pronouns: She, her, hers. Email: rcooknob
Martha Bergeron, LICSW, Assistant Director of Counseling Services & Coordinator of the Clinical Training Program
Martha is a Licensed Independent Clinical Social Worker with a M.S.W from Simmons School of Social Work, and a B.S.W. from Eastern Nazarene College. Martha worked at Becker College to supervise and train the graduate counseling students as well as manage the on-site counseling center for the community. Before venturing into higher education, Martha worked for 11 years at Riverside Community Care in home–based family therapy, six of those years as Program Director. In her current position, Martha will be providing individual and group therapy, along with consultation, as well as train and supervise the graduate student interns.  Through the use of strength-based, structural, narrative, and family systems, she brings an integrated therapeutic approach and values the importance of creating an encouraging environment to help facilitate growth. As a clinical social worker, Martha works to help individuals address their needs based upon the connections in the relationships they have developed throughout their life. As a clinical supervisor, Martha's training and experience in Reflective Supervision empowers interns to analyze their own strengths and vulnerabilities through open and consistent collaboration. Outside of work, Martha enjoys running, hiking, cooking & baking, as well as traveling. Pronouns: She, her, hers. Email: mb112
Alex Prior, LICSW, Staff Social Worker
Alex is a Licensed Independent Clinical Social Worker with a M.S.W. from Simmons School of Social Work and a B.A. in English from Northwestern University.  Prior to coming to the Stone Center, she worked in an outpatient trauma clinic with individuals and families.  Her experience there included working with children and adults with histories of sexual violence, difficulties with depression, anxiety and substance abuse.  In her private practice, Grove Street Counseling in Wellesley, Alex works mostly with young adults and adults in individual and couples therapy.  Her primary interests include sexual assault, gay/lesbian issues, parenting, and cross-cultural differences in identity development.  Alex enjoys running on the trails in the woods, watching great blue herons soar, robins busily hopping and occasionally, sighting deer. Pronouns: She, her, hers. Email: aprior
Wendy Huang, Ph.D., Staff Psychologist
Wendy is a licensed psychologist and received her Ph.D. in Counseling Psychology from the University of Iowa. She received her BA in Psychology with a minor in Philosophy from Occidental College, and her M.S in Counseling Psychology from the University of Oregon.  Prior to coming to the Stone Center, Wendy was at the Counseling Center at the College of the Holy Cross.  She has also worked at Cambridge Eating Disorders Center, Counseling and Psychological Services at the University of California, Berkeley, and the Counseling Center at Arizona State University.  Wendy provides individual and group therapy, consultation, and supervision of psychology interns.  She works collaboratively with clients to help them feel more empowered and authentic in their relationships and life.  Her clinical interests include women's issues, eating disorders, multicultural and feminist therapy.  Wendy balances her work life by spending time with her family and friends, and playing bar trivia at least once a week. Pronouns: She, her, hers. Email: whuang2
 
Jan Park Ed.D., Psychologist, Assistant Director of Group and Outreach Activities
Jan is a licensed psychologist with a M.Ed. and Ed.D. in Counseling Psychology from Boston University.  She earned a B.A. in Sociology with a minor in Women's Studies, from the University of Massachusetts in Boston. Just prior to coming to the Stone Center, Jan worked at Rhode Island College for 24 years.  As a psychologist, consultant, and supervisor of therapists in training, she strives to help people feel and perform at their best, in a way that is personally sustainable. She believes the relationship in therapy is foundational for helping people grow and develop. She enjoys the practice of mindfulness-based stress reduction and is committed to lifelong growth and learning.  Jan has always valued the practice of community psychology, outreach, and prevention in the college setting. It is especially important to her to value the complex identities of our students and to support the LGBTQ+ community.  In her leisure time, she craves being in nature and all it offers.  Pronouns: She, her, hers. Email: jpark23
Sandra Acevedo, LICSW, Student Care Coordinator
Sandra came to the USA after completing her Bachelor's degree in Social Science from the University of Puerto Rico.  Sandra is an Licensed Independent Clinical Social Worker and earned a Masters degree in Macro Social Work from Boston University with a concentration in community organizing and human service management.  Prior to coming to the Stone Center, Sandra worked for 10 years in the field of emergency crisis intervention for Metrowest Medical Center, Advocates, and the Lipton Center.  Sandra also worked as an adoption social worker for Bright Futures Adoption Center with children in the custody of the Department of Children and Families.  As the new Student Care Coordinator she hopes to help Wellesley students and their families make smooth transitions between providers and secure additional services as needed.  Areas of interest for Sandra are adoption, child welfare and neurobiology.  Sandra is open to learn about the cultural experiences of others and to share her own experience as a native Spanish speaker and a woman growing up in Puerto Rico. In her free time, she enjoys spending time with her family, dancing, and baking. She is passionate about animal welfare and the preservation of the environment. Pronouns: She, her, hers. Email: sacevedo
Dericka Canada Cunningham, Ph.D., Licensed Psychologist, Cross-Cultural Specialist
Dr. Dericka Canada Cunningham is a licensed psychologist with 10+ years of clinical training and

practice. She completed her Ph.D. in Counseling Psychology at Boston College and earned both her master's and bachelor's degrees in areas of psychology from the University of Louisville. Dericka's areas of focus are centered at the intersection of psychotherapy, teaching, research, and community engagement and encompass various topics relevant to race, culture, and the unique experiences of BIPOC communities—including racial identity, racial trauma, colorism, intersectionality, and mental health awareness and stigma. In her current role as a staff psychologist and the Cross-Cultural Specialist at the Stone Center, she serves as a liaison to the Office of Intercultural Education and promotes initiatives that cultivate the holistic wellbeing of students from diverse backgrounds. As someone who is committed to challenging systems and working with historically underrepresented communities, she engages in all her work from a social justice perspective and is passionate about decolonizing the field of psychology/mental health and the process of therapy. At the heart of her work, she appreciates joining folk in whatever space they're in and honoring the multiple aspects of who they are. She believes that empowered people empower people and hopes to inspire students as they amplify their voice and share it with others and the world. She enjoys finding liberation through rest and meditation, watching 90s sitcoms (Martin and Fresh Prince are favorites), and spending quality time with her partner and daughter. Pronouns: She, her, hers. Email:

dericka.cunningham
Athena Davos, MSN, PMHNP-BC, Psychiatric Nurse Practitioner
Athena Davos is a board certified, psychiatric mental health nurse practitioner.  She received her bachelor's degree in nursing from Simmons College and worked as a registered nurse, at Rush University Medical Center in Chicago before returning to Boston to pursue her master's degree in psychiatric nursing at Northeastern University.  After receiving her graduate degree, she completed a psychiatric nurse practitioner residency program at The Boston VA Healthcare System, where she gained invaluable experience providing care to veterans with severe mental illness, PTSD, and substance abuse issues.  In recent years, she has transitioned her clinical focus to working with college students, first as a psychiatric nurse practitioner at Northeastern University Health and Counseling Services and most recently, as the primary psychiatric provider at Optum Student Health Services in Boston (serving Massachusetts College of Pharmacy and Health Sciences, Wentworth Institute of Technology, and Massachusetts College of Art).  She maintains a clinical interest in the treatment of trauma related disorders, substance related issues, and depression and truly enjoys working in a college mental health setting.  She approaches her clinical work with an open and compassionate mind and works to tailor treatment to the specific needs of each client.  When away from her work, she enjoys travelling, spending time with family and friends, and walking with her sweet dog.  Pronouns:  She, her, hers. Email: ad100
Ebele Okpokwasili-Johnson, M.D., MPH, Supervising Psychiatrist
Dr. Ebele Okpokwasili-Johnson is a Child & Adolescent & Adult Psychiatrist. She completed her training at Harvard Medical School's Massachusetts General and Mclean Hospitals' psychiatry residency and child & adolescent psychiatry fellowship programs. She received her undergraduate degree in psychology at Columbia University and completed her dual medical and masters of public health degrees at the University of Illinois. Prior to joining Wellesley's Stone Center Counseling Team, she was medical director of the Behavioral Health Department at the South End Community Health Center. She currently also serves as medical director of the behavioral health center at NEW Health Charlestown, supervises MGH psychiatry residents in psychotherapy and has a private practice in Brookline. She is an alumna of Boston Symphony Orchestra's Tanglewood Festival Chorus where she was a soprano for 9 years. She received the 2016 Freedom House Next Generation Award for her work in providing mental health services to youth in the community. Dr. Okpokwasili-Johnson has a special interest in supporting youth through the dynamic transition of adolescence to young adulthood. She is experienced in treating a wide array of mental health disorders, including depression, anxiety and trauma related disorders. She is particularly excited to help students progress and thrive even in the midst of challenges. She serves as a member of the American Academy of Child & Adolescent Psychiatry and has published in the accompanying Journal, JACAAP as well as JAMA Psychiatry. Dr. Okpokwasili-Johnson loves to read fiction and non-fiction alike, hike, canoe, make music, cross country ski and head to any beach with her family and friends in her leisure time.  Pronouns: She, her, hers. Email: eo104
Stone Center Interns & Trainees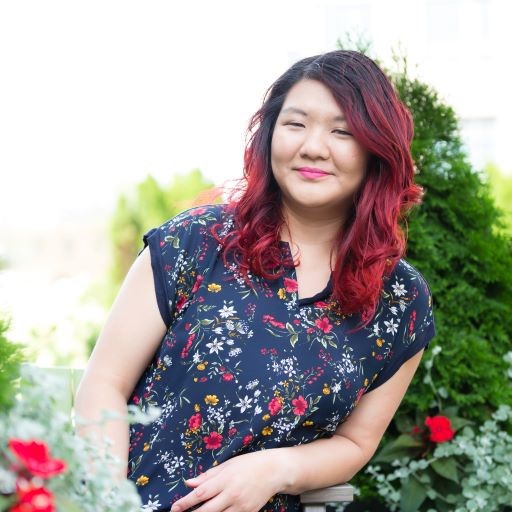 Ellen Yang
Ellen Yang, M.A., is a fifth-year doctoral intern from the clinical psychology (Psy.D.) program at William James College (formerly MSPP). She graduated cum laude from Boston College with a B.S. from their Arts and Sciences and Psychology Honors programs. 
Her doctoral studies include a concentration in Children and Families with areas of emphasis in Asian and Global Mental Health, and she is the program assistant of the school's Asian Mental Health Program she helped create and launch. 
She is passionate about serving underserved and underrepresented communities (including communities of color and the LGBTQ+ community) and has received specialized training in these areas as a recipient of the STAR Fellowship. Prior to joining the Stone Center, she trained at diverse community mental health clinics, therapeutic schools, and worked as the multicultural intern at Clark University's Center for Counseling and Personal Growth. 
She operates with a trauma-informed, culturally responsive, inclusive, and social justice lens to work collaboratively with clients on treatment that is tailored to their uniqueness, goals, and well-being. Areas of interest include racial identity, intersectionality, and family acculturation conflict. In her leisure time she finds joy in hikes with her happy dog, learning to ice skate, gaming on her Switch, and strumming her ukulele. Ellen is supervised by Wendy Huang, Ph.D. and Jan Park, Ed.D. Pronouns: She, they. Email: ey102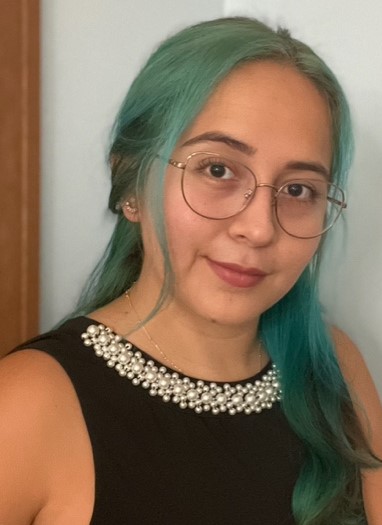 Paulina Prieto Paz
Paulina Prieto Paz, M.A. is a PsyD Clinical Psychology student at William James College currently in the 4

th

academic year with a concentration in Latinx Mental Health. After she earned her bachelor's degree in Clinical Psychology from Universidad de Especialidades Espiritu Santo in her home country of Ecuador, she completed her en route Master's degree in Professional Psychology and is progressing towards her PsyD. Paulina's areas of focus are centered at the intersection of psychotherapy, advocacy, research, women's studies, and social justice. As a fun-loving and energetic dog mom, Paulina enjoys the adventurous side of life and prides herself on bringing an upbeat personality to every session. Paulina seeks to cultivate self-determination and empowerment in every client through an eclectic blend of the major treatment styles. Paulina is supervised by Dericka Canada Cunningham, Ph.D. and Wendy Huang, Ph.D. Pronouns: She, her, hers

.  Email:  pp107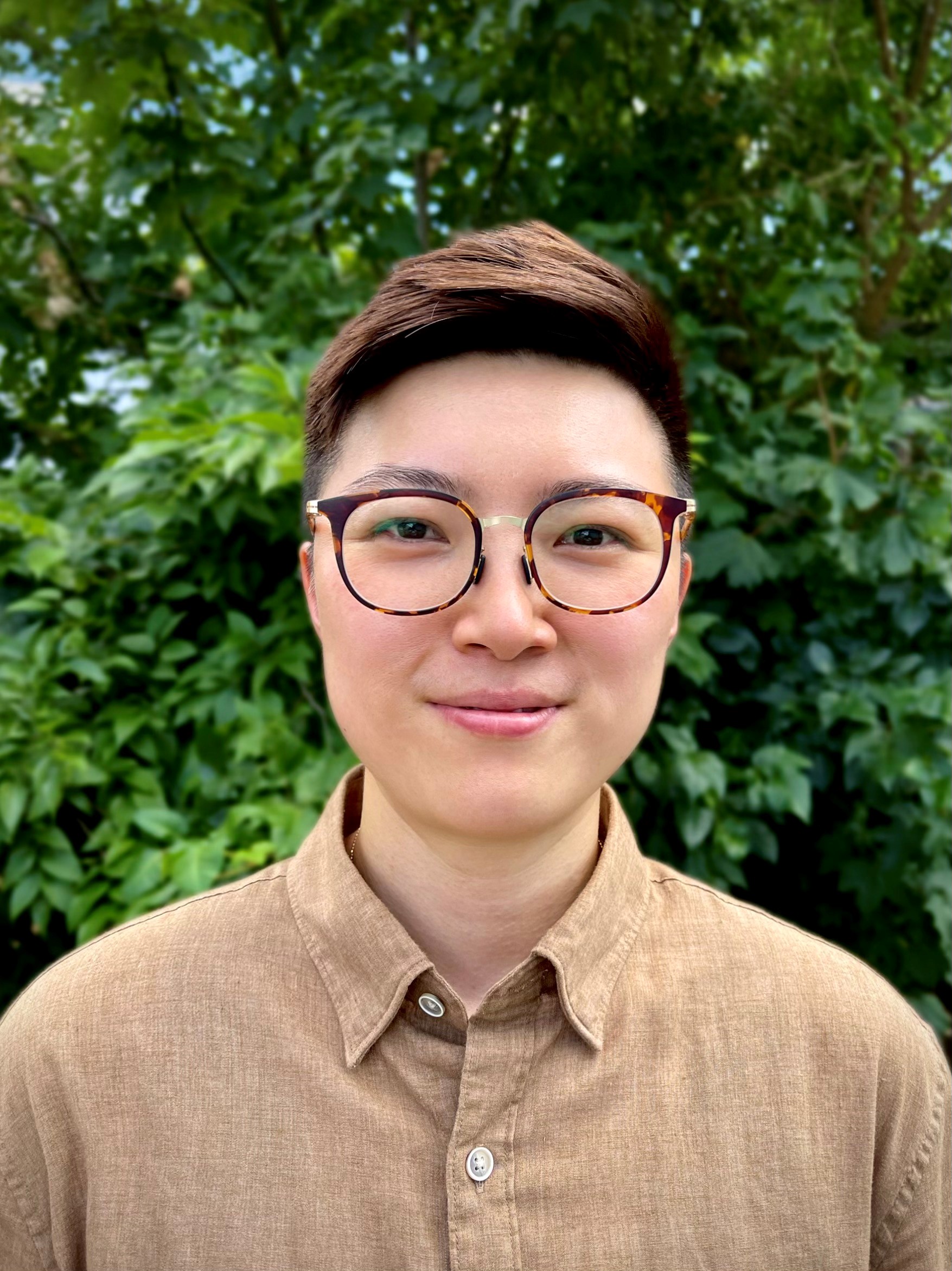 Eunhu (Hu) Chang
Hu Chang is a second-year Ph.D. student in Counseling Psychology at the University of Massachusetts Boston. They earned an M.A. in Social Psychology from Sogang University in South Korea and M.S.Ed. in Mental Health Counseling and Counselor Education from Indiana University, Bloomington. Through the experience of being a Korean international student with a non-binary gender identity living in the US, it has allowed them to reflect on their own intersecting identities and helped them grow more mindful and culturally responsive in working with individuals who hold similar and/or diverse identities. They have a special interest in helping college student clients on diverse issues associated with identity development and college adjustment. With a belief that human beings are like a tree that can evolve solidly by itself if the needed nutrients (Sunlight, Water, Soil) are provided, Hu has strived to help people feel truly heard and most importantly, help them recognize their inner strength to thrive. In their leisure time, Hu enjoys going out running in nature and then eating delicious meals. Hu is supervised by Jan Park, Ed.D. and Dericka Canada Cunningham, Ph.D. Pronouns:

They, them, theirs. Email: ec126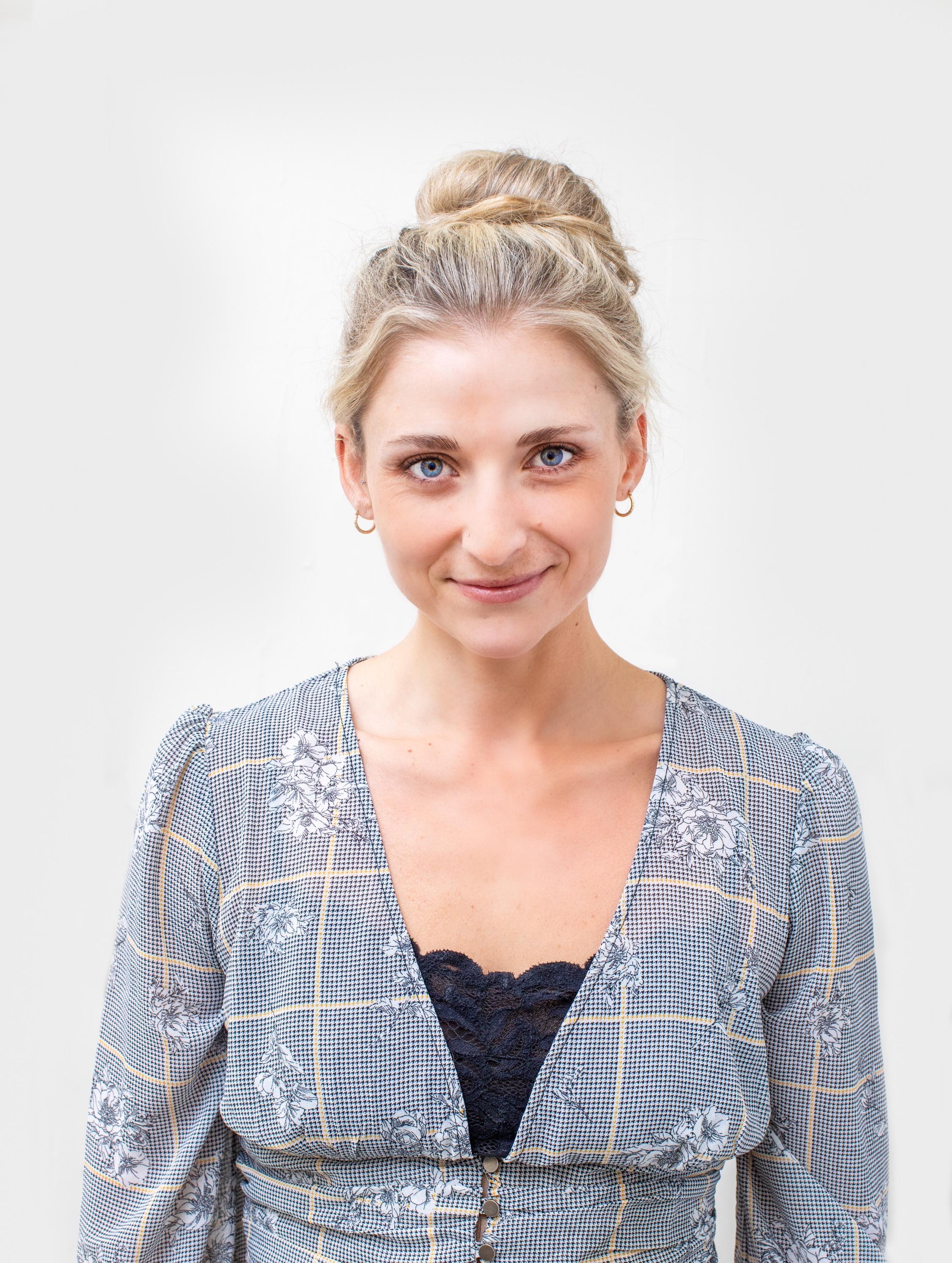 Abigail (Abi) Stowell
Abi currently attends Lesley University and is in the third year of her Clinical Mental Health Master's degree program. Abi's previous clinical placement was at the Cambridge Eating Disorder Center. While there she conducted group therapy, facilitated family and couples' meetings, and worked one-on-one with patients. Before embarking into higher education, Abi worked for 5 years across the mental health field. She began in emergency room care as a Mental Health Technician and then transitioned to acute crisis intervention with adolescents at NFI (Northeastern Family Institute). During the pandemic, she remained at NFI while additionally becoming a case manager at a homeless shelter.  As a developing clinical mental health counselor, Abi strives to provide clients with unconditional positive regard while simultaneously creating an environment in which they may explore and challenge themselves. Abi believes that all human beings have the innate capacity to fulfill their ambitions and her greatest joy is assisting in that process. Alongside her pursuits within the mental health field, Abi has maintained her passion for yoga, meditation, and outdoor adventure. When she is not at work, she can be found biking over boulders, wandering through the woods, and frolicking through the flowers with her furry sidekick (her Australian shepherd pup, Ada). Abi is supervised by Alex Prior, LICSW and Martha Bergeron, LICSW. Pronouns: She/her/hers. Email: as149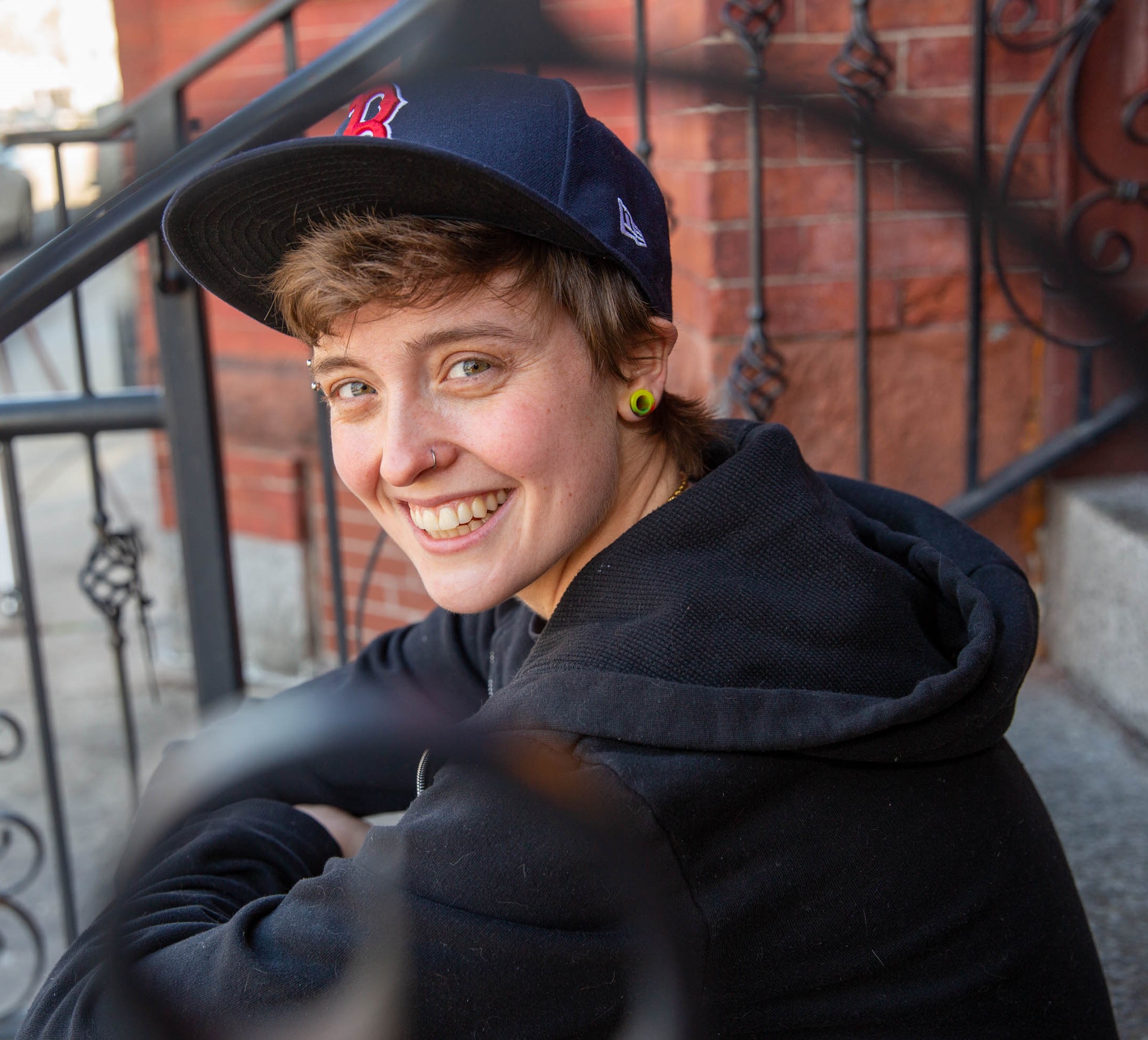 Cameron Vilain
Cameron Vilain is a 2nd year masters candidate at the Salem State University School of Social Work and plans to pursue independent licensure following graduation. They received their Bachelor of Arts from Mount Holyoke College, a fellow 7 sisters HWU. Cameron's work background is in long-term outpatient mental health services, particularly in group homes; they have served as a Lead Peer Specialist at Bay Cove Human Services for the past 5 years, where they integrate their own lived experience while providing support to adults with persistent mental health challenges. Cameron's special interests include trans and LGBTQ populations, the spiritual dimensions of wellness, nature-based therapy, and the mind-body connection. Cameron believes that healing occurs most in supportive, intentional communities premised on mutuality and they aim to bring this philosophy into their therapy practice. In their free time, Cameron forages for wild foods, attends concerts and music festivals, and longboards along the bike path near their home. Cameron is supervised by Martha Bergon, LICSW and Aex Prior, LICSW. Pronouns: T

hey/them/theirs. Email: cv103
Office Staff
Alma Colina-Catalli, Office Manager
Alma brings the Counseling Service over 20 years of office management experience. She provided management support to the Treasury and Financial Services at McKesson Corporation, a global pharmaceutical solutions and distribution leader. Alma also served in various administrative roles in the nonprofit sector and banking industry. She is an appointed Massachusetts Notary Public and a member of the National Notary Association. Alma completed three years of Psychology Studies at the UNAM in Mexico City and earned an Associate Degree from City College of San Francisco where she was honored as a recipient of the Faculty Latino Educational Association Scholarship. Alma enjoys traveling, good music, fun people, and time with her amazing grandkids. Pronouns: She/her/hers. Email: ac124
Cindy Verdelli, Office Assistant 
Cindy has been working at Wellesley College since 2003.  Prior to Wellesley, she was the Assistant Personnel Manager at the Boston Herald.  She left the Herald after 10 years​ to raise her three daughters.  Cindy is a Reiki Master and enjoys practicing on her family, her  friends, and her two,​ loving labs.  In her spare time, she enjoys catching beautiful sunsets, venturing on outdoor walks, and exploring new restaurants. Pronouns: She, her, hers. Email: rverdell